The Party Coordinators
Who will help you plan your night out...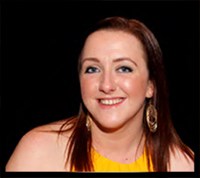 Kelly Eggleton - Sales Office Manager - (click here to email)
"I'm Kelly, and I have worked for Bistro Live for over 7 years now! I started off waitressing when I was 17, and look at me now :) "
Interesting Fact - I'm well known in Bistro Live for silly things I do and say. In fact, I have received the 'blonde award' at our company party more times than anyone else!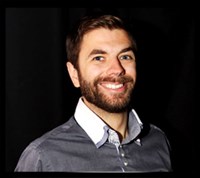 Rich Lovewell - Marketing Manager - (click here to email)
"Ayup me duck! Originally from Nottingham I started working at Bistro Live to support myself whilst studying digital production at university. Having worked as a chef for over six years I left Bistro Live to travel the world and have now returned to put my digital skills to use!"

Interesting Fact - "For my 25th Birthday I did a skydive in Queenstown, New Zealand - You can't leave that country without having jumped off something!"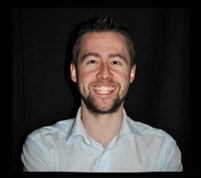 Richard Shenton - Nottingham Party Planner - (click here to email)
"I'm Richard, I've worked for Bistro Live for nearly 7 years, and in that time I have worked as Leicester, Nottingham & Milton Keynes site leaders.
I also regularly attend the Business club lunches on a Thursday at the end of each month, so if you're interested in Corporate parties please don't hesitate to contact me"
Interesting Fact – "I have a double jointed pelvis, which enables me to perform some pretty outstanding dance moves!"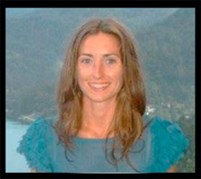 Alayna Harnetty - Christmas Party Planner - (click here to email)
"I'm Alayna, I started at Bistro Live as a waitress at 18, I've travelled and worked all over the world, a decade later I'm now back where I belong!"
Interesting Fact – "I always unpack a trolley by grouping items together and I become irritated if the teller scans the items that I have grouped, in a different order."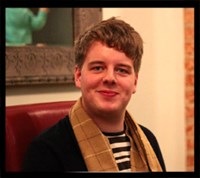 George Grant - Marketing Assistant - (click here to email)
"Hey, I'm George, I started as the Marketing Apprentice because I watched too much Mad Men and thought it would be like that. My first experience of marketing was promoting student music nights in Winchester where I used to live!"
Interesting Fact – "I'm a keen drummer, and my claim to fame is getting a drumming lesson from Andy Burrows, formerly of Razorlight!"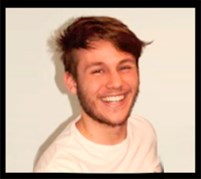 Jake Powley - Milton Keynes Party Planner - (click here to email)
"Hi, I'm Jake, I have spent the majority of my life playing football and chasing my dreams but my back isn't quite up to it anymore. After searching for a career afterwards Bistro Live opened the door for me and welcomed me with open arms and every day since I try my best to strive for success and to look after our customers as best as I can!"
Interesting Fact: "When I was younger I was coached by Muzzy Izzett and Steve Walsh for a year!"