Thanks for Clicking and Requesting a Christmas Brochure
Your 2018 Christmas Brochure
I'll post it out first class!
Already know the date you want? Then don't hang around, give us a call on 0116 262 12 12 and we'll check availability for you!
Be sure to check your email inbox for confirmation and add info@bistrolive.com to your email address book.
Alayna

Christmas party planner!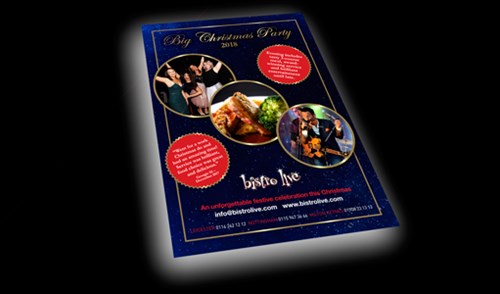 Your details will be processed and used in accordance with our Privacy Policy.
We will contact you about your Christmas enquiry, but any other marketing will be as per your preferences.
You can change your preferences HERE, at any time, by creating an account and clicking on 'MY PREFERENCES'
If you have any further questions, please give us a call on 0116 262 1212.