Nottingham Hen Nights 2018
Great Food, Great Entertainment - A Great Hen Party!

Never Been to Bistro Live Before?
 
Well, you're in for a treat. We are the hen party experts and they really are our passion! Last year alone we had 1200 parties come through our doors! We've been throwing tailored hen parties for over 16 years now, so we reckon we've got pretty good at it! I'm Kelly, the chief hen party planner, just give me a ring on 0115 947 3666 if you've got any questions.
   Request Your Hen Brochure Today
We all know that organising a hen night isn't easy. Pleasing everyone, (especially the hen); catering for all ages, from the mother-in-law to the younger sister and all this whilst keeping to a budget and giving everyone a fun-filled night to remember. Well, the good news is that a hen night at Bistro Live ticks all of those boxes and more.
Whether you have a budget of £27 or £127 we have a package to suit you and your party, ranging from our DJ disco party nights, to our premium packages with live bands and weekend stop overs. Either way your unforgettable 'last night of freedom' at Bistro Live, as standard, includes:
1.    Your mouth-watering 3 course meal - freshly prepared and ordered on the night. No need to ring around your party to tally up food menu choices (like most restaurants!), taking the stress away from you as the organiser…Phew.
2.    Award winning customer service - where we provide full VIP table service and bring your food and drinks to you from the moment you step through the door. No elbowing your way to the bar to get the next round of your favourite cocktails in! Cheers.
3.    Fantastic entertainment – choose between our popular all decades DJ parties or famous live band nights. Either way there'll be our guaranteed fun, electric party atmosphere with something for everyone. Whether your guests are 18 or 81, you'll be up on your feet till late! Got a request? Just let our DJ know.  All under one roof; so no traipsing around town in the British weather and queuing outside cocktail bars or clubs in the cold. When you book you get your table for the whole night, your entrance and cloakroom!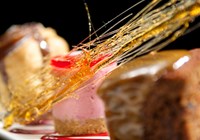 "My friends organised a surprise evening here for my hen do and it was a fantastic night. The staff were all very friendly and came to the tables straight away to fetch any drinks needed. It was great to not queue at a bar for half the evening. The food was lovely and the music was fantastic"    Nicky P, February 2017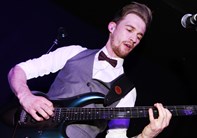 "Love it here. Have been several times to celebrate birthdays and hen parties. Always a fun night with great food, live music and disco. What more can you want for a really surprising price, great value. :)"  Chris - September 2017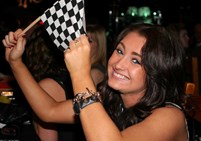 "Had my surprise hen do last night and had a fabulous time all staff that come by and served us where fab too. Got us all dancing even if I wasn't doing it right. The food was lovely too even made special courses for my matron after her op and needing so many diary needs and a drink. Thank you bistro for the fabulous work you did!" Keeley Marie Pryor - March 2018

 Your Night Timings
7:00 pm   Doors open, take your seats for pre-dinner drinks
8:00 pm   Your 3 course dinner is served
9:15 pm   Live Band Night (only) – First performance from your band: 'Laid back' dinner set
10:00 pm  Are you celebrating your hen night? Make sure you let us know when booking…
10:30 pm  Party time!
Live Band Night – Second performance from your band: 'party set' guaranteed to get you and your hen party on your feet
Disco Party Night – Our resident DJ will take you through to the early hours! Got a request? Just let our DJ know!
1:00 am  Last orders – but we're open all year round, so come back soon!
Organising Made Easy!
Being the hen party organiser can be a stressful responsibility; finding the right venue - collecting payments, food choices, dietary requirements - the list goes on. With Bistro Live it's really simple;
Choose your date and book your hen party by:
Where Are We?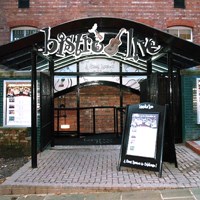 We are situated in the heart of Nottingham City Centre in The Lace Market opposite the Stoney Street NCP car park. Just a 1 minute walk from the Lace Market tram stop, a 2 minute taxi ride from the train station and a short walk from the market square, local hotels and of course - Nottingham's famous shops!
2 Barker Gate The Lace Market
Nottingham
NG1 1JS