A Career with Bistro Live
A Few Words From One Of Our Managers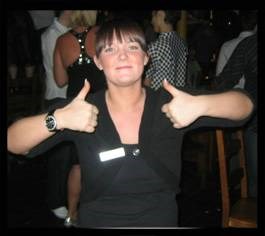 Hello I'm Katie, the General Manager at Bistro Live Nottingham.
I started as a food and beverage assistant back in September 2003. Over the years I've worked my way up through the company to Front of House Supervisor, Assistant Manager then General Manager!
Not only has Bistro Live been a massive part of my career, it has also shaped my personal life as I met my husband whilst working here! (Not to mention some of my best friends).
During my 15 years at Bistro Live I've done a bit of everything and helped make Nottingham the busy and successful site it is!
Teamwork is my main focus so I've done everything from Lazer Quest to putting on my old PE kit for sports day to help bring everyone together. Not to mention menu tasting, cocktail training and tray carrying assault courses.
Over the years I've watched a lot of the team come and progress through the ranks of Bistro Live, I even trained Adam who is the GM of our Leicester site.