About The Business Club
The Faces Of The Business Club
You may recognise these faces... Our amazing management team at Bistro Live Leicester are also the faces of The Business Club. With over 20 years of combined experience, our monthly networking events are always seamless and create endless opportunities to form connections within business. The Business Club is definitely a fundamental starting point to expanding your business.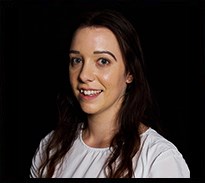 Sarah Hodson

I have worked at Bistro Live for over 10 years now, and I absolutely love running The Business Club!
There's a really friendly atmosphere with a strong focus on getting to know people and building relationships. The event itself is completely different to many other networking groups out there - it's relaxed, sociable and enjoyable.
Whilst I look forward to catching up each month with all the members… I love seeing new faces and hearing a bit more about what they do!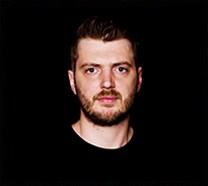 Adam Gosling

I've been the General Manager at Bistro Live Leicester for 8 years, and the Business Club has been a big part of this. The format is great – whether you're new to networking or a pro, I'm positive that you'll make some fantastic business connections over one of our lunches!
The food is what really sets us apart from the competition, with a bespoke menu composed of a seasonal main course followed by one of our mouthwatering desserts that look and taste amazing!  (Believe me I know, quality control is always one of my responsibilities on the day of the event and I take it very seriously haha!)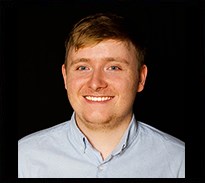 Tom Brown

After being a part of Bistro Live for nearly 5 years having the opportunity to host The Business Club is one I really enjoy. The atmosphere of the event is brilliant and is a great way to spend my afternoon at work.
My favourite aspect of The Business Club has to be the music quiz, because even though it is meant to be a fun ice-breaker everyone takes it extremely seriously and we see some very impressive scores. I look forward to seeing you all at our next event!
What is Bistro Live Business Club all about...
(The easiest way to find out is to come along and see for yourself)
MONTHLY LUNCHES WITH SENIOR DECISION MAKERS
The venue for our events is Bistro Live Leicester. This gives a lively, fresh formula to the tired, dull and often pretentious networking scene.
Over 50 people attending each month
 
We encourage attendees at lunches to be of a senior level in order to influence the amount of decisions actually made over lunch.
 
'Strategic' seating arrangements - want to do business with someone, but not sure how to go about it? Tell us who it is, and we will sit you next to them at lunch, giving you the opportunity to talk in an informal situation.
 
All tables will have a 'Table Host' – this is usually a senior member of the Network, to ensure everyone is made to feel 'at home'.
 
Not just your normal 'run-of-the-mill' food, something different each month.