A Christmas Party With A Twist: Ways To Make Your Party Stand Out
Looking to make Christmas one for the books? Read on for our Top 3 ways to do exactly that
13/03/2023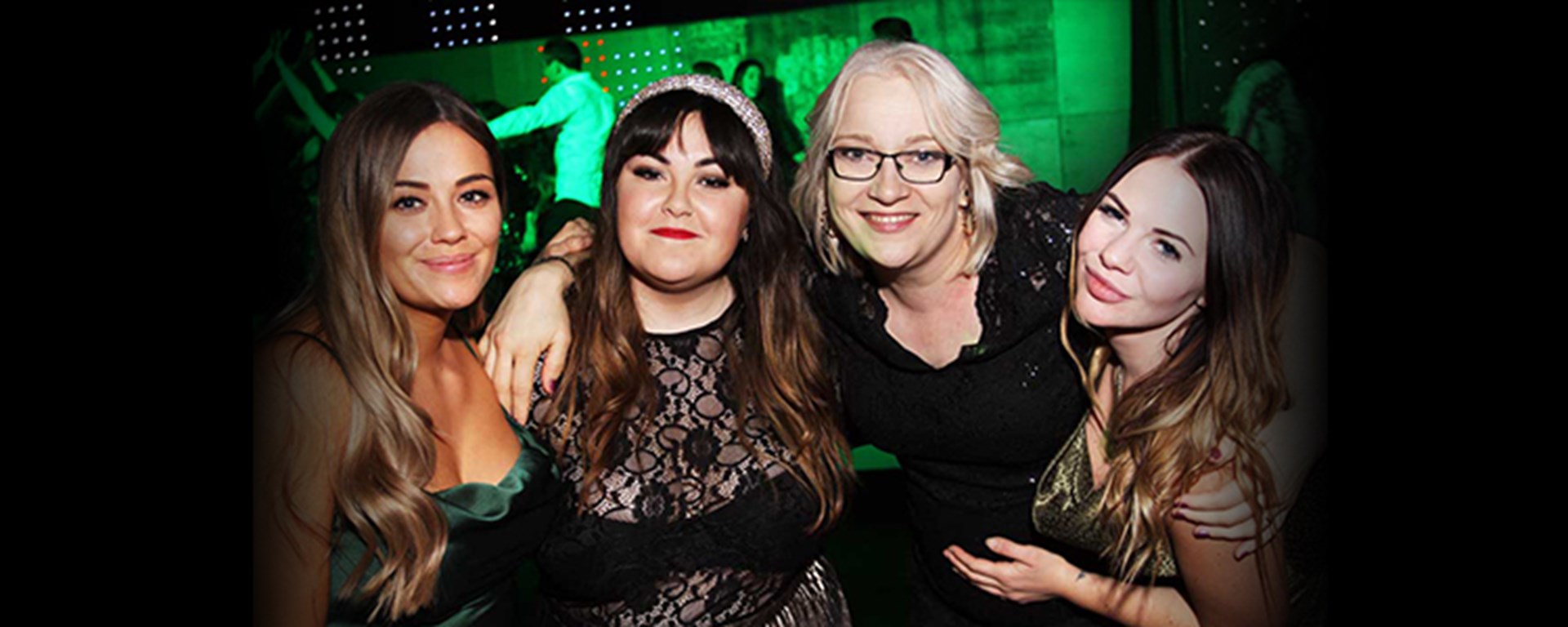 Christmas is right around the corner and in the blink of an eye, we'll be celebrating with friends and—hopefully—opening some gifts.
Although Christmas parties are already great on their own, there are a few things you can include to make yours absolutely incredible and memorable for your guests… It's the little touches after all.
In this post, we share three must-have twists to add to your Christmas party, as well as some Christmas party ideas you need to know about.
Choose A Unique Venue
One of the easiest ways to make your Christmas party one-of-a-kind is by selecting a special venue that can speak for itself.
You don't need to go crazy and throw your Christmas party in a castle, but by just spending a little time looking for cool nearby places, you're guaranteed to find an unforgettable party venue.
Look for a venue with interesting features like great photo opportunities, a nice atmosphere and a social seating arrangement. If people are wowed by the venue, it will make your Christmas party stand out before it even begins…
Serve Themed Drinks
As for the drinks, they are perhaps one of the most important things you should have at your Christmas party, and the one your guests will be looking forward to the most.
If you're looking for excellent and affordable Christmas party ideas, consider having themed drinks where you can have two or three drink options that are red, white, or green.
This is perfect for matching your drinks to the occasion as well as saving money on buying lots of different spirits, stick to a few and there's bound to be something for everyone.
Entertainment Is Key
Finally, the key to your Christmas party succeeding and making it stand out is by investing in entertainment. There are many live music Christmas party options out there that can make your party unique and one for the books.
Think about what your guests might like, such as music genres, comedy, circus acts, or even a magician, and go from there.
And don't forget, if you're looking for a complete Christmas party package, some organisers and venues take care of this for you, as well as food, drinks, decorations and so much more.
Bistro Live can help you throw the best Christmas party of all time, without the stress and with personalised options and budget, whether you're looking for a shared or exclusive venue.
So What About Bistro Live…
We've been hosting all kinds of celebrations in our restaurants located in the centre of Leicester, Nottingham, and Milton Keynes. We've been doing it since 2001 so we've got pretty good at it over the years.
Organising your Christmas party has never been easier, and we have all the tools to organise yours exactly the way you want. We know how to combine mouth-watering food options, delicious drinks, and world-class entertainment to bring you a celebration to remember.
We have an incredible team of staff that will bring you the night you deserve.  The only thing you need to do to throw the best Christmas party is to contact us and let us do what we do best!
For more information about our Christmas Parties, take a look at our Christmas Page or contact us here.