Why Your Employees Need a Christmas Party
A works Christmas party is one of the most exciting events of the year
15/05/2023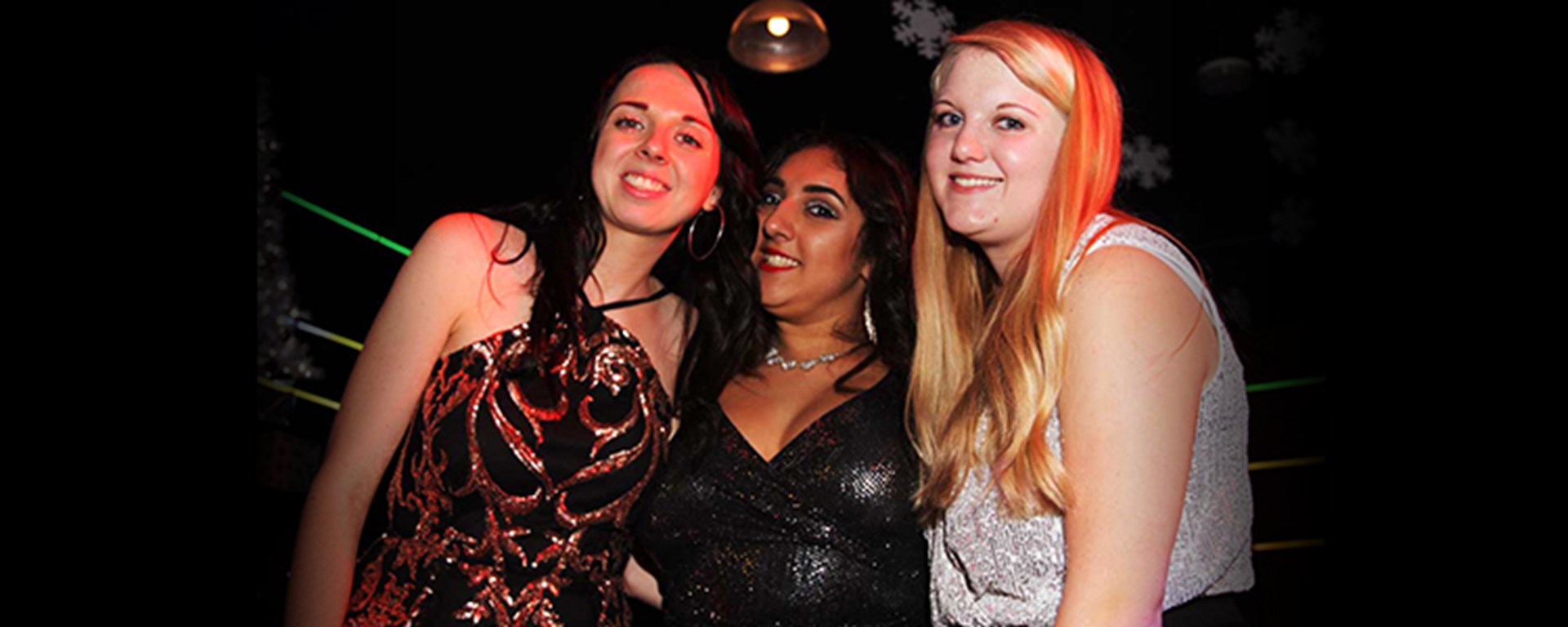 To cap off a year of hard work, why not bring your employees to Bistro Live!
If you're in the Leicester, Nottingham, or Milton Keynes area, Bistro Live is the perfect festive venue – there's something for everyone so it will be EXACTLY what your employees need. So let's get started!

To have fun

We get it, the office at work can become a pretty stressful place at times. Take this as an opportunity to refresh everyone's minds and reset the atmosphere at work. And there's no better time to do it than the end of the year, so everyone can return, recharged and ready to go in the New Year.
When you book with Bistro Live, we make the process so easy. We don't add more stress, we take it away! By booking our venue, not only do we cover the venue, you've got the WHOLE party booked too. That includes your 3 course meal, the entertainment, the party, the drinks, everything. 
Rather than worrying about all the minute details of Christmas party ideas, all you have to do is enlist one of our Party Planners, and we can take care of the rest, no matter what your budget is. 
Celebrate the Years - Old and New
There's a lot to celebrate at works Christmas parties - the holidays, office relationships, the success of the year that's about to finish, and the one that's about to begin. Employees need some sort of celebration to mark the end of the year and prepare for the new one. A works Christmas party gives everyone a chance to celebrate all you've accomplished and look forward to what lies ahead. 
When you host your Christmas party at Bistro Live, you can get to celebrate the year with delicious food, made by our remarkable chefs. We can cater to all your dietary needs, so you and your colleagues can enjoy an exceptional 3 course meal.
Say Thanks to Your Staff
It's important to thank your employees for all of their hard work throughout the year. There are so many job opportunities out there, and it's meaningful that they continue to choose you to work for.
Thank your employees with a five-star Christmas party at Bistro Live! They'll be toasted with a delicious food, a fabulous venue and great entertainment.
Our entertainment is chosen by you, and it'll bring an exciting element to liven things up. Nobody will leave without having danced (on the tables), and everyone will be able to let loose and enjoy themselves, while being thanked for a job well done.
Help Your Staff Bond
Office relationships are important, and sometimes the 9 'til 5 just isn't enough. Events offsite like works Christmas parties are perfect times for your employees to bond with one another. 
By hosting your party at Bistro Live, employees can enjoy drinks, while swapping stories and getting to know each other better. It'll boost office morale and make for a better work culture. Just one evening at Bistro Live can make a huge difference, especially for the year ahead.
If you're ready to book, click here to secure your spot for your next works Christmas party. Anyone in the Leicester, Nottingham, and Milton Keynes area will be thrilled to attend a Christmas party at Bistro Live!
Click below if you'd like to find out more information about our Christmas Parties
Alternatively, you can always call us on...
Hope to hear from you soon, The Bistro Live Team x