Leicester's Best Birthday Party Venues
Top Ideas and Places to Celebrate in Style!
13/04/2023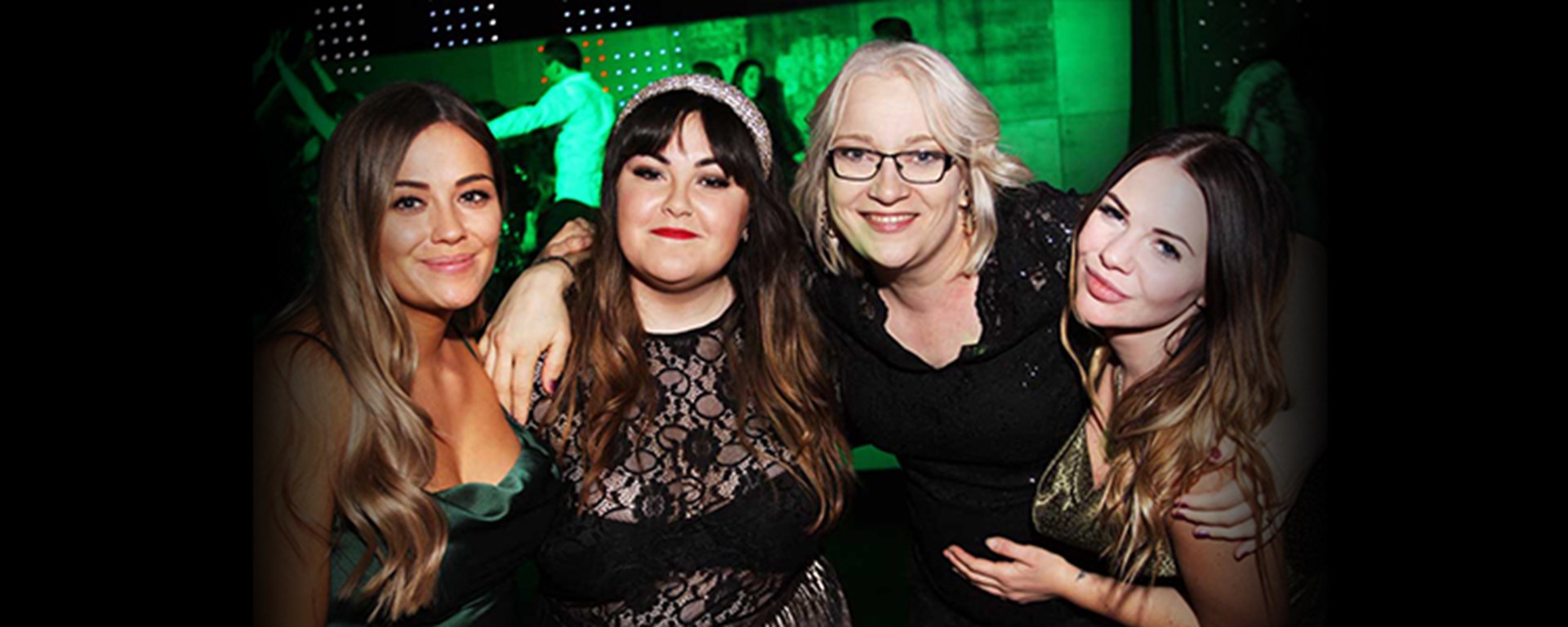 Birthdays are special, and finding the perfect venue to celebrate can be daunting. But fear not, as we've rounded up the best birthday party venues in Leicester for you.
Whether you're looking for a bar, restaurant or party place, we've got you covered. From luxurious venues to casual hangouts, there's something for everyone on this list.
So without further ado, let's dive into the top ideas and places to celebrate in style!
Bars
Leicester is known for its vibrant nightlife, and it's no surprise that there are plenty of bars to choose from when it comes to hosting a birthday party. From sophisticated cocktail bars to lively pubs, there's something for everyone.
The Queen of Bradgate is a popular choice for birthday parties, with its impressive selection of craft beers and quirky decor. The Orange Tree is another great option, with its relaxed atmosphere and an extensive menu of cocktails and spirits.
For those who want something a little more sophisticated, The Bottle Garden is a stylish bar in the heart of St Martin's Leicester, offering an impressive range of cocktails and fruity gins.
Party Places
If you're looking to go all out for your birthday celebrations, Leicester has plenty of party places. Whether you want to dance the night away or enjoy some adrenaline-fueled fun, Leicester has it all.
Curve Theatre is a great option for those who love the performing arts. This iconic venue hosts a variety of shows throughout the year, making it the perfect spot for a unique and unforgettable birthday celebration.
For something a little more energetic, check out Axe Throwing at Caddyshackers. Caddyshackers offers a range of activities, from crazy golf to escape rooms, making it the perfect place to let loose and have some fun.
Restaurants
Leicester has many fantastic restaurants if you're looking for a more formal setting for your birthday celebrations. Whether you're in the mood for Italian, Indian, or something more exotic, Leicester's food scene has got you covered.
For Italian cuisine, San Carlo is a must-visit. This family-run chain offers authentic Italian dishes made with fresh, local ingredients. If you're a fan of Indian food, Kayal is the perfect spot for your birthday celebrations, with its elegant decor and mouth-watering dishes. Have an appetite for a vegan dish? Why not try Herb instead.
For something a little more unusual, try the Thai cuisine at The Giggling Squid. This restaurant offers a unique dining experience, with traditional dishes in a warm and welcoming atmosphere.
Top Ideas
Leicester has plenty of unique birthday party ideas if you're looking for something different. Why not try a cocktail masterclass at The Cosy Club, where you can learn how to make your favourite drinks with your friends? Alternatively, you could book a private cinema screening at the Phoenix Cinema and Art Centre, where you can enjoy your favourite film with your friends and loved ones. If you're after something more active, you could try an Escape Room at Escape Reality or a day of paintballing at Delta Force Paintball.
Outdoor Venues
Leicester has some beautiful outdoor spaces perfect for hosting a birthday party. If you're looking for an outdoor venue with a great rooftop area, the Rutland & Derby might be the perfect spot. Located in the heart of Leicester, this venue offers a rooftop terrace with a social hub of positive vibes. It's the perfect place to enjoy a few drinks and watch the sunset with your loved ones.
Another great outdoor venue is Bradgate Park, a large public park with plenty of space for a birthday picnic. With acres of rolling hills, woodlands, and lakes, Bradgate Park is the perfect place to get away from the hustle and bustle of the city and enjoy a relaxing birthday celebration surrounded by nature.
Unique Venues
Leicester has plenty of options for those looking for a truly unique and unforgettable birthday party venue. One such venue is The Great Central Railway, a preserved heritage railway that offers a variety of dining experiences on its steam trains. You can enjoy a delicious meal while taking in the scenic views of the countryside on a vintage steam train – what could be more memorable than that?
Another unique venue is The King Power Stadium, home of Leicester City Football Club. Whether you're a die-hard football fan or not, this stadium offers a range of event spaces perfect for hosting a birthday party. The King Power Stadium offers a unique birthday celebration experience, from pitchside banquets to private boxes.
Bistro Live
Last but not least, we have to give a shout-out to our venue, Bistro Live. We offer a unique and unforgettable dining and entertainment experience that is perfect for birthday parties of all sizes. Our talented DJ's and live entertainment will keep you entertained all night, while our delicious food and drink options will keep you fueled and ready to party. With three locations across the UK, including Leicester, Nottingham, and Milton Keynes, Bistro Live is the ultimate birthday party destination.
Conclusion
Leicester is a city full of fantastic birthday party venues, whether you're after a chilled out evening or a lively night out. There's something for everyone, from bars and party places to restaurants and unique ideas. And if you're looking for a venue guaranteed to make your birthday unforgettable, be sure to check out Bistro Live.
For more information about our BirthdayParties, take a look at our Birthday Page or   or contact us here.