Unwrap the Festivities: A Look at Leicester's Trending Christmas Party Themes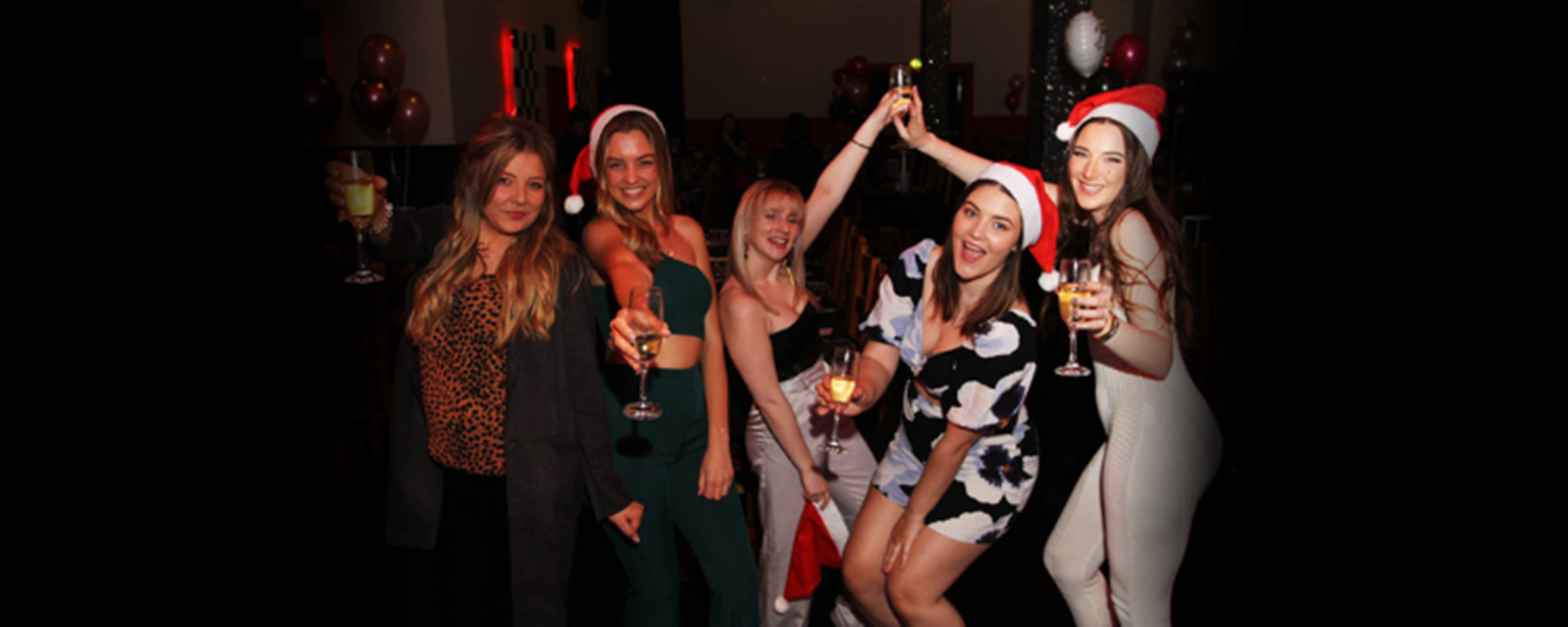 'Tis the season to embrace the magic of Christmas and celebrate with friends, family, and colleagues. When it comes to planning an unforgettable Christmas party in Leicester, choosing the right theme can set the stage for a memorable event.
From classic to creative, themes add an extra layer of fun and excitement to your celebration. In this blog, we'll unwrap some of Leicester's trending Christmas party themes that are sure to spread holiday cheer and create lasting memories.
1. Winter Wonderland Extravaganza
Transform your venue into a mesmerizing winter wonderland. Adorn the space with twinkling lights, faux snow, and sparkling decorations. Incorporate ice sculptures, frosty centerpieces, and an elegant blue and silver color palette. Invite guests to embrace the magic of the season by donning their most glamorous winter attire.
2. Ugly Sweater Soiree
Turn the traditional ugly Christmas sweater into a trendy and hilarious theme. Encourage guests to flaunt their most outrageously festive sweaters. Set up a photo booth with quirky props for unforgettable snapshots. Award prizes for the tackiest, most creative, and funniest sweaters, adding an element of friendly competition to the festivities.
3. Masquerade Ball Mystique
Elevate your Christmas party to the heights of elegance with a masquerade ball theme. Invite guests to don masks and formal attire, creating an air of mystery and sophistication. Decorate the venue with opulent fabrics, rich colors, and candlelit ambiance. A masquerade ball brings an element of enchantment and allure to your celebration.
4. Festive Movie Marathon
Capture the nostalgia of Christmas movies with a festive movie marathon theme. Set up different screening areas showcasing holiday classics. From heartwarming tales to hilarious comedies, this theme invites guests to cozy up, enjoy favorite films, and revel in the spirit of the season. Provide popcorn, candy canes, and warm beverages for the ultimate cinematic experience.
5. Around the World Holiday Voyage
Celebrate the diversity of the season with an around-the-world holiday voyage theme. Transform different areas of the venue into international holiday destinations. Each space can showcase unique decorations, traditional foods, and customs from various cultures. Guests can embark on a global journey without leaving Leicester.
6. Santa's Workshop Adventure
Bring out the childlike wonder with a Santa's workshop theme. Decorate the venue to resemble Santa's bustling workshop, complete with toy-filled tables and whimsical decorations. Set up craft stations where guests can create their own holiday ornaments or gifts. This interactive theme sparks creativity and joy.
7. Golden Glamour Gala
Add a touch of opulence to your Christmas party with a golden glamour gala. Deck out the venue with luxurious gold decorations, glittering centerpieces, and chic black and gold color schemes. Encourage guests to dress in their most elegant attire for an evening of sophistication and celebration.
Conclusion: Elevate Your Leicester Christmas Party with a Trending Theme
Choosing the right theme can transform your Christmas party into an extraordinary experience that your guests will cherish. Whether you're drawn to the elegance of a masquerade ball, the playfulness of an ugly sweater soiree, or the enchantment of a winter wonderland, Leicester offers a plethora of options to suit your style.
Embrace the festive spirit, unwrap the creativity, and celebrate the magic of the season with a trending Christmas party theme in Leicester.
Contact us today to explore how Bistro Live can turn your chosen theme into a reality and create an unforgettable celebration!