What Are The New Party Nights at Bistro Live?
New Party Nights INCOMING!
14/02/2022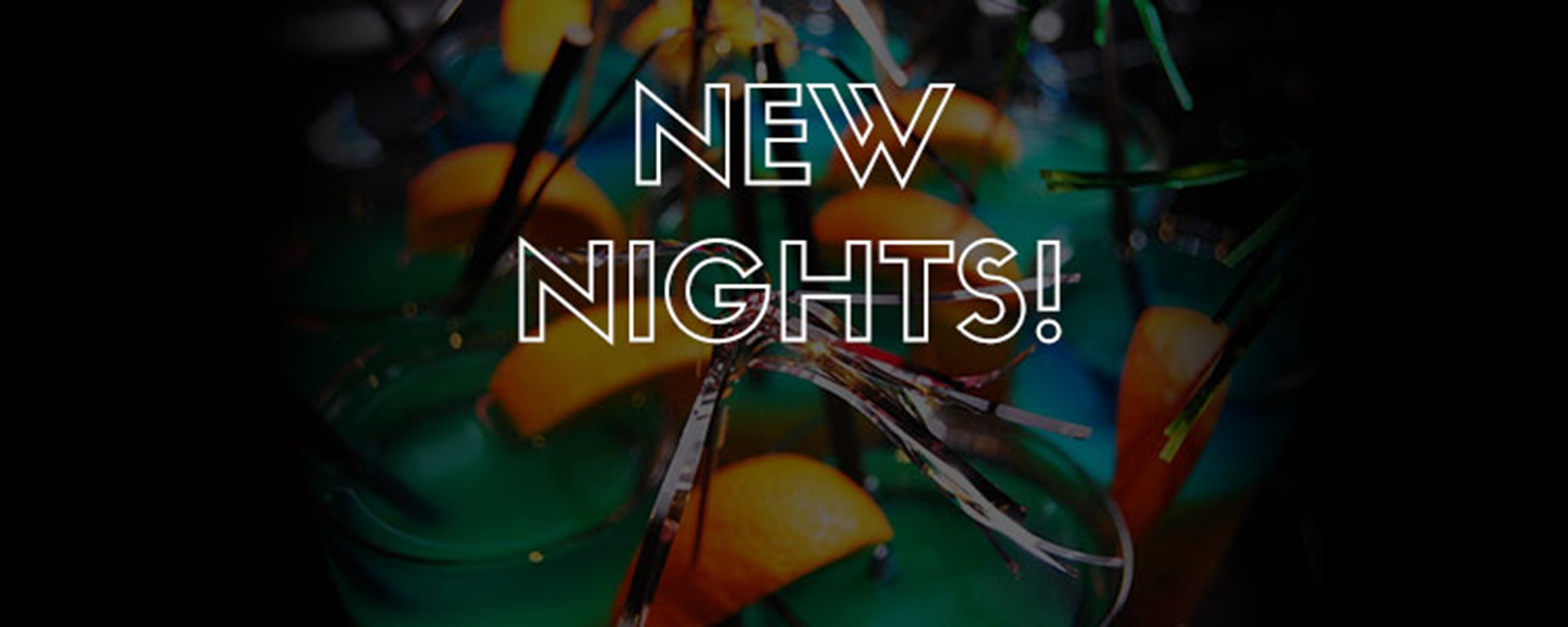 Have you heard the good news?! Yes, that's right... We have some brand new entertainment lined up just for you.
Want to find out more? Well keep reading, there's plenty in store
First off we have...
Bistro Live Music Bingo
Eyes down… it's Bingo, with a Bistro Live twist!
3 Course Meal - and 3 Games of Bingo - with a chance to win some serious CASH PRIZES!!
Your night will be a great mix of Bingo - Bistro Live style, a delish 3-course meal and then party the night away until 1am  – You can't beat it! 
And with our Bingo host on hand to explain the ropes, and cheer you on along the way, the party can only get BETTER as the night goes on.…
And so do the PRIZES! 
A night full of non stop hits where you get to sing & dance along to a great selection of songs whilst playing Bistro Music Bingo!
EAT. DRINK. DANCE ON THE TABLES & BINGO 
Karaoke, with a live band

Over the last 20 years, barely a night has passed where someone hasn't asked to sing with the band.
Well, this is your chance…
…to be the star of the show and centre  stage with our Live Band - Rockaoke.
Enjoy the usual top quality 3-course Bistro Live meal followed by…
YOU, as the Star!
And then after the Band has finished, the party will start with all the best Chart, Dance, Pop & Classics through until the end of the night.
Tribute Nights
They sound the same... They look the same... THEY'RE LIVE! What more could you want? Oh, I know... 
A three course meal, table service all evening, and partying the night away until 1am 
WE'RE TALKING...
? BRITNEY SPEARS, ED SHEERAN, WHITNEY, THE SPICE GIRLS ?
And so much more!
YOU WON'T WANT TO MISS OUT...
Ultimate Cheese Night
Escape to a night full of nostalgia with some
OLD-SCHOOL VINTAGE CHEDDAR! 
Sweet dreams are made of cheese after all, so join our DJ and GET INVOLVED! 
If you're looking for a night full of FUN, brie-lliant GAMES, & top notch GIVEAWAYS, then look no further! 
How Low Can you go…? LIMBO!
It's time to get those dancing shoes on and learn some new bops.
You're in for 'emmental' night!
Funky Friday
A little bit of something for everyone…
We've got the perfect recipe for a great night out; tasty food, great friends, endless cocktails and groovy music! 
There'll be 80's, 90's, Pop, Party, Cheese, Chart, Dance & everything in-between - You will LOVE it - there's something for everyone!
'DJ, play that funky music!'
This is 'gonna be a night you'll never 'funking' forget! Tonight's the night to raise the roof and...
PARTY LIKE IT'S 1999!
Club Classics
It's time to reminisce and enjoy all the club classics - guaranteed non-stop anthems and floor fillers to keep you on the dance floor!
It's all about those weekend vibes tonight; revel in an evening of delicious food and dance anthems and party the night away on the dancefloor.
Everything from Old School Anthems to Floor Fillers and Big Hits!
If you just want to dance and party the night away, this one is for you…
GUARANTEED NON-STOP DANCE FLOOR HITS! 
If you have a celebration in mind, have a look at what we have on around your desired dates, or you could just contact us.