Christmas Party: How to Organize a Good Team Building Party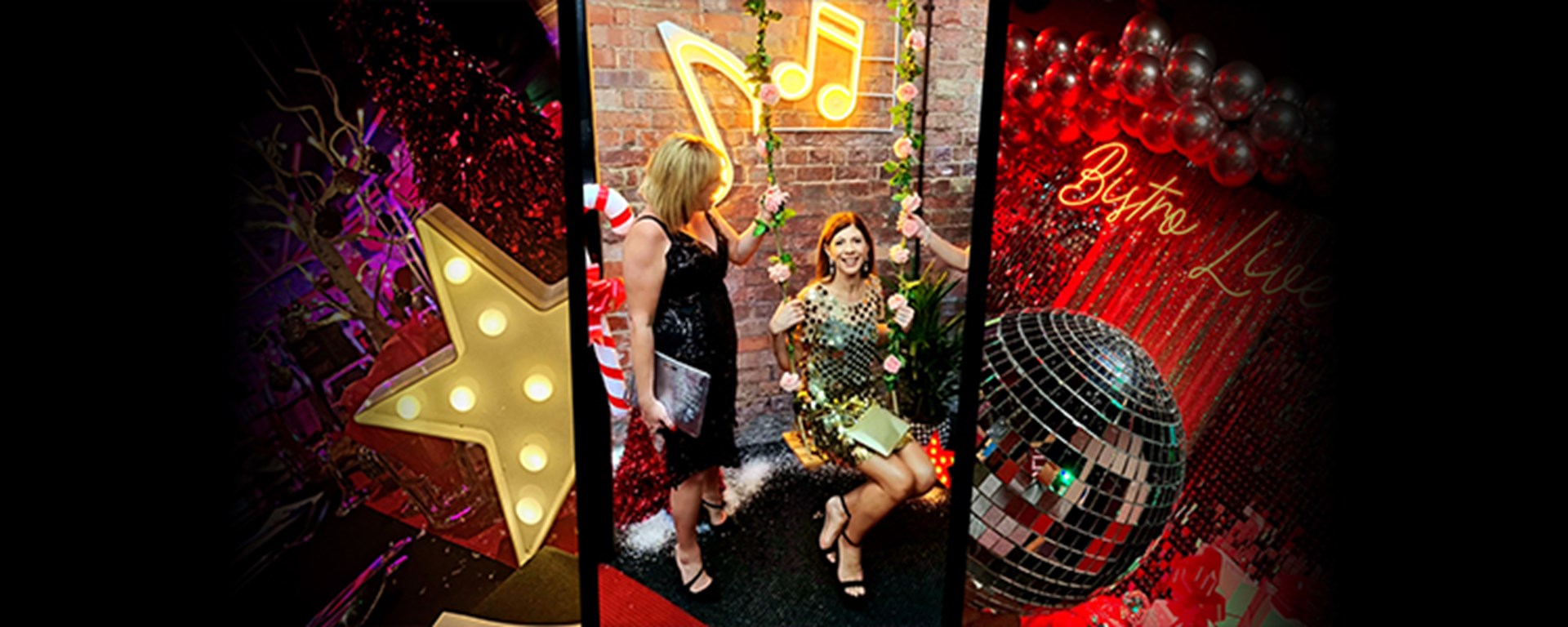 Are you searching for festive party ideas for your team building do this year? A Christmas team building party is an awesome way to spend quality time with your colleagues in a fun environment, and not to mention, it boosts the morale of your team.
If you wish to throw a festive do, it's essential to pay attention to all the little details in order execute a successful and well-organized event.
Are you wanting to impress your bosses and colleagues but don't know where to begin? Well, keep reading to find tips and creative ideas, and enjoy the festive celebration you all deserve.
How to Throw an Awesome Team Building Christmas Party
When planning your next team building activity this holiday season, follow these simple steps to guarantee a great night out.
Know your timeline
The rule when it comes to planning a team building event is to give yourself time to prepare. If you're looking to plan something for 50 people less, we recommend booking around 8 weeks in advance. If your team building event is bigger than that, try to have at least 4-6 months.
After that, make a task list in Google Docs to organize your scheduling in detail. A list could help you track when things need to be finished, especially if you have other members of the team helping you out.
What do YOU want?
Having a defined goal or purpose for your Christmas team building activity can help guarantee it is both effective and fun. For example, to promote teamwork you could book an escape room, or to try and connect different departments, maybe a private venue for food and drinks would be best.
Create your guest list
Often, determining your guest list will be as simple as counting the number of staff in a specific department. In other cases, determining who will be attending the activity may need a bit more effort.
If you are uncertain who will be at the event, here are some questions to ask yourself:
Will employees who work remotely be invited? Or will any employees with disabilities be attending? Will partners be invited too?
What's the maximum number of people the venue and budget can account for?
Will everyone turn up?
Make a budget
The ideal way to put together a detailed and realistic budget is to talk to your boss. Ask about the amount of money available for the event and what they expect that to cover.
Try to keep the budget realistic, but leave wiggle room for unexpected costs and if there's any money left over at the end, you can put it towards a joint drinks tab.
Choose a time and date
Picking a time and date may seem simple at first, but you want to guarantee that you take eventful calendars into consideration before you finalize those details.
Depending on the activity you pick, you may run your Christmas team building event over a few hours or a few days to accommodate everyone's schedules. Also, you may need to consider the weather and how this may affect your plans.  
Pick a location or venue
Remember that the right location or venue can make or break your Christmas team building activity. For instance, you'll want to avoid venues that will not be able to accommodate your activity or group. Find a venue that is not far away to cut down on travel time and costs.
Make an event day agenda
Your team will want to know what they're in for, during the team building activities. An agenda could help you schedule the day and communicate to your coworkers what will be happening during the event. Everyone will need to plan appropriate outfits of course.
Whether you are planning on going all out or having a more intimate event, these tips will help make a great company night out!
Good luck - The Bistro Live Team!