Shared Vs. Exclusive – Which Office Christmas Party Is Right For You?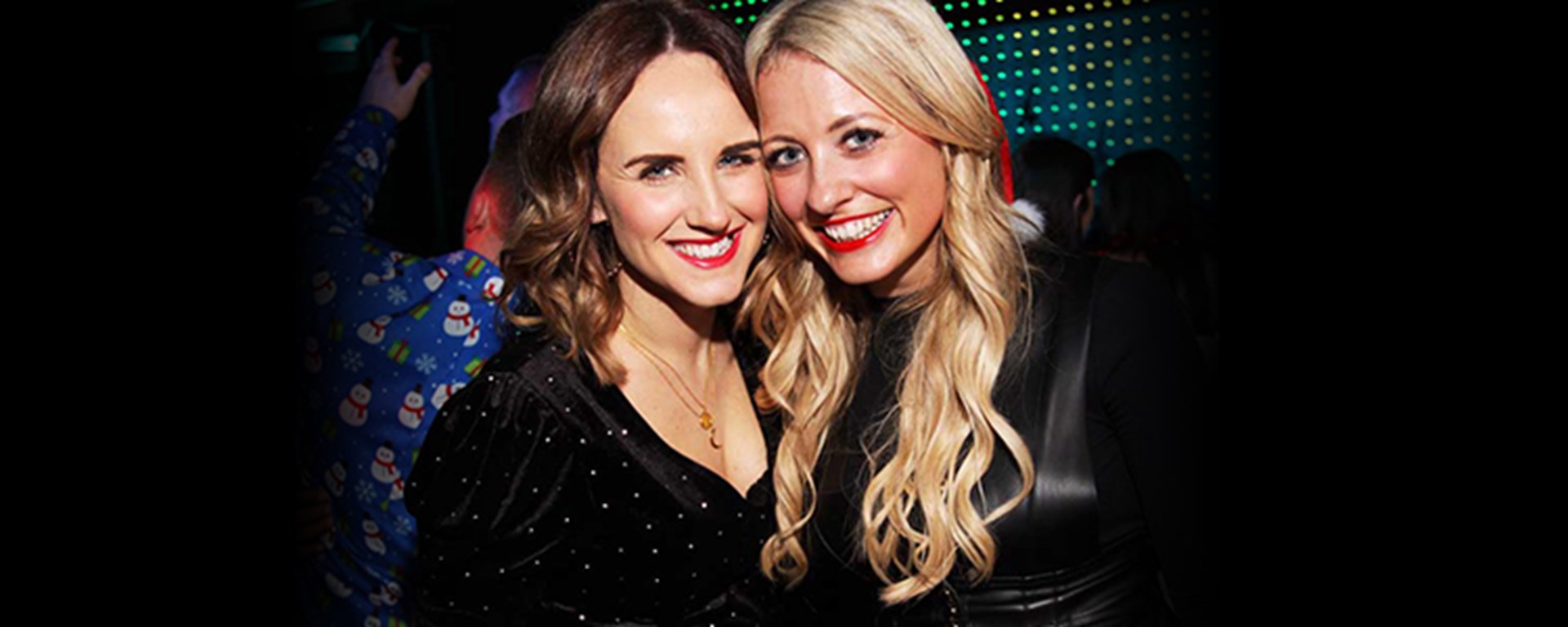 Every business has their own unique culture, and that includes their Christmas parties. Whether it's for a large corporate party or a smaller hairdresser's do; we have answers...
You can choose to host either a Shared or an Exclusive party. However, this decision will depend on the size of your business and its overall culture. We've got pretty good at it over the years, which is why we're here to help you make the best choice for your company's Christmas party.
When you're planning your office holiday party, it's important to choose the right place for your team.
Here are the main points to consider:
- It's worth considering whether your employees would prefer a more intimate or spacious setting. A more intimate setting might be better suited to smaller groups of people, such as a teachers do, while a more spacious one may be better for larger groups with multiple departments.
- Consider how much space is available in your local venues. If it's not enough, then you may want to go with an Exclusive Christmas party instead of a Shared one. This may work well for larger businesses with multiple venues or departments, but if you're a mid-size business with a smaller budget then potentially a shared Christmas Party would be best for you.
How do Shared and Exclusive Office Christmas parties differ?
It's all about what you want out of your office party!
A Shared Office Christmas party is when your Christmas party guests share a venue with other parties as well. You can host the party at your own office or at a local venue or restaurant, like BISTRO LIVE. Shared parties are great for small businesses who want to throw a big holiday bash but don't have a large budget to go all out on decorations or food. Shared parties can be a great way to give employees the opportunity to socialize with each other, as well as other people in the local area, PLUS, you'll save a bit of money along the way.
If you're looking for something more intimate and exclusive, then a Private Office Christmas party is what you're looking for. Exclusive parties are great for larger businesses who want to make sure all their employees are part of the night and can enjoy plenty of fun activities.
Leave your Christmas Parties in the hands of Bistro Live!
If you're a company around the Leicester, Nottingham, or Milton Keynes area, Bistro Live is the great festive venue for you – even if it's a Shared office party or an Exclusive office party.
You'll find something for everyone to enjoy, and it will be exactly what your staff need. And we can always accommodate towards a budget – whether you'd like some specialist entertainment or themed food options.
We've been hosting Staff Christmas Parties well over 20 years now, so we've got pretty good at it. If you're thinking about throwing something, why not let us handle all the planning and take all the stress away? We're a fully pre-paid venue, and all the food, decorations, and entertainment are all taken care of, don't worry, you're in safe hands.
For more information on how Bistro Live can help plan a Christmas party for your business, please call us at 0116 262 1212
Alternatively, you can reach us by clicking below: