STEN Parties - The Best Way to Celebrate Your Upcoming Wedding
Find out everything you need to know about a STEN party
02/05/2023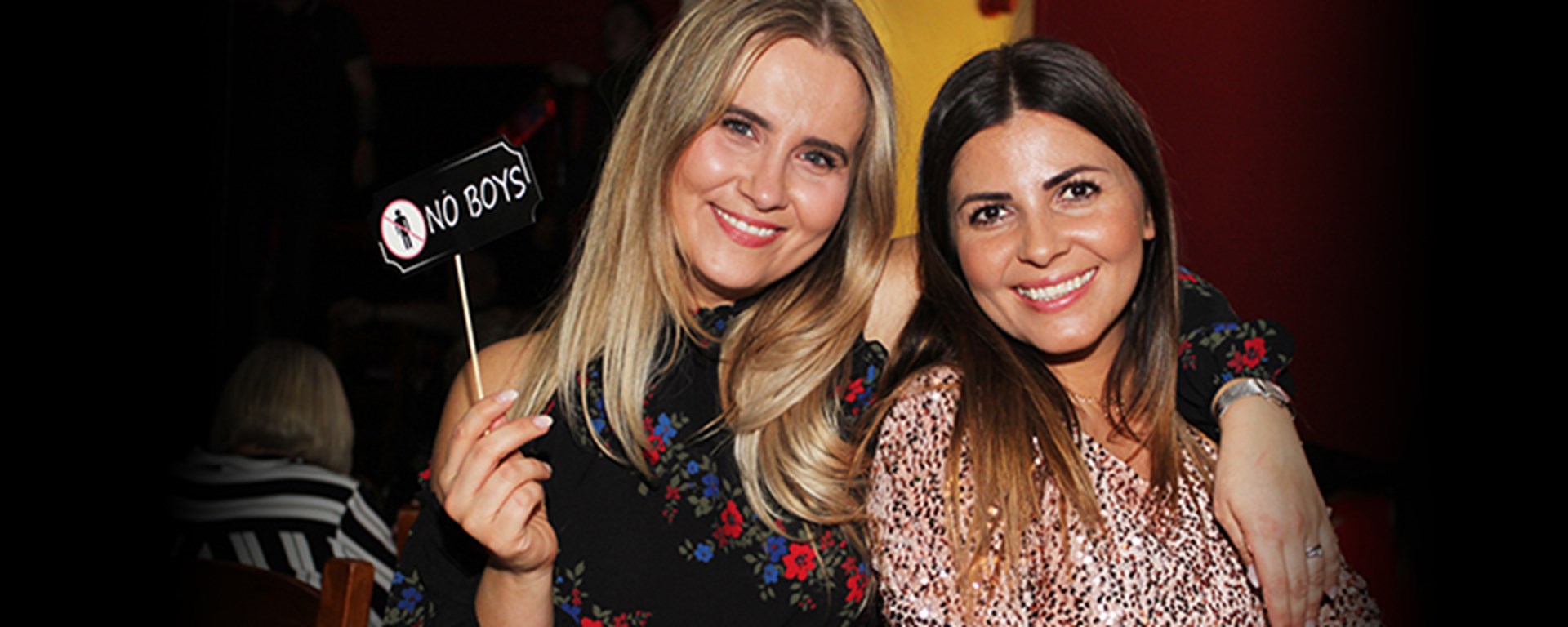 Discover why a STEN party could be the perfect pre-wedding celebration. Learn about the benefits and why Bistro Live could be your ideal venue.
Wedding planning can be hectic, and with so many pre-wedding celebrations to plan, it can be overwhelming. One pre-wedding celebration gaining popularity is the STEN party, a combined stag and hen party.
So could a STEN party be an option for you? If so, why not check out Bistro Live? 
Whether you're a bride or groom-to-be, or a friend of the couple, read on to learn more about how a STEN party can create lasting memories with your loved ones.
Why a STEN Party is the Best Option for Your Pre-wedding Celebrations
Read on if you're wondering why a STEN party is the best option for your pre-wedding celebrations.
No One Gets Left Out
A STEN party is an excellent way to celebrate your upcoming wedding with all your loved ones. It is becoming increasingly popular as couples these days tend to have a lot of mutual friends. Having separate bachelor and bachelorette parties may not be feasible if you have many mutual friends. It can be challenging to decide whom to invite to which party, and you may leave some of your loved ones out, so a STEN party is a great solution for a fully inclusive event. 
By hosting a STEN party, you can ensure that no one is left out and everyone gets to celebrate together. You can enjoy the company of all your friends and create memories that will last a lifetime. A STEN party is a perfect opportunity for everyone to bond, get to know each other, and have fun together.
Another advantage of having a STEN party is that it can be more cost-effective than separate hen and stag parties. You can save money on transportation, accommodation, and other expenses by combining the two parties. Plus, you can take advantage of group discounts and enjoy more activities together.
Unique and Memorable
A STEN party is practical and a unique and memorable experience for everyone involved. Combining the hen and stag party means creating an unforgettable celebration full of laughter, fun, and bonding with your partner and friends.
A STEN party allows for a one-of-a-kind experience that sets it apart from traditional pre-wedding celebrations. It is a celebration full of surprises, spontaneity, and excitement, making it a memorable experience everyone will cherish forever.
Moreover, a STEN party allows couples to create lasting memories together. It is a chance for them to share new experiences, challenges, and moments of joy and laughter. It is also an opportunity for them to celebrate their love and commitment to each other uniquely and unforgettably.
More Cost-Effective
A STEN party can be more cost-effective than hosting separate bachelor and bachelorette parties. Planning two separate parties means additional costs for transportation, accommodations, activities, and other expenses. Combining the two events into one means that you can save money and avoid doubling expenses.
When you book a large group for a STEN party, you can take advantage of group discounts unavailable when booking separate bachelor and bachelorette parties. This way, you can enjoy more activities and spend quality time together without worrying about the costs.
Also, a STEN party can be an opportunity for couples to have a mini-break or a holiday together, which can be more cost-effective than having separate trips. Couples can reduce their expenses by sharing accommodations and transportation costs and enjoy a fun and memorable experience with their friends. 
Top Tip: Air BnB has plenty of cost efficient options for a larger number of people.
Couples Bonding
A STEN party provides an excellent opportunity for couples to bond with each other and their friends. As a combined event, the bride and groom can participate in activities together and share fun and exciting experiences that create lasting memories.
In addition, a STEN party allows couples to get to know each other's friends and form new bonds. It is a perfect opportunity for everyone to come together and share the joy and excitement of the upcoming wedding.
Moreover, a STEN party allows couples to work together, collaborate, and support each other in planning the event. It is an excellent way to build trust, communication, and understanding between the couple and set a strong foundation for their married life.
Why Bistro Live is the Perfect Venue for Your STEN Party
Bistro Live is an ideal venue for your STEN party, and here's why...
Great Food and Drinks
Bistro Live is known for its delicious food and drinks. Our chefs prepare fresh, locally sourced ingredients to create mouth-watering dishes. You can enjoy a wide selection of drinks and cocktails to start your party.
Music and Entertainment
Bistro Live has DJ entertainment and live music every weekend. You can expect a lively and fun atmosphere that will get you dancing and singing to your favourite tunes. Enjoy other entertainment options like the quiz, plenty of photo opportunities and so much more.
Activities
Bistro Live offers a range of things perfect for a STEN party. You can enjoy dancing on the table, shot roulette and even a music bingo themed night. Bistro Live can help you plan the perfect itinerary for your party.
Spacious Venue
Bistro Live has spacious and stylish venues that can accommodate large groups. You can choose from locations like Nottingham, Leicester, and Milton Keynes. Our venues are perfect for a night out, whether you want to dance the night away or enjoy the evening with your friends.
Conclusion
A STEN party is a great way to celebrate your upcoming wedding with your partner and friends. It allows everyone to be included, and you can have a unique and memorable celebration full of fun, laughter, and bonding.
When it comes to searching for the perfect venue, Bistro Live has everything you need to make your STEN party unforgettable.
With great food and drinks, music and entertainment, activities, and spacious venues, Bistro Live is the perfect place to celebrate your upcoming wedding. So why wait? Book your STEN party with Bistro Live today! Enquire with us now to get the ball rolling...