Ignite Your Summer at Bistro Live: Unforgettable Events for Hen Parties, Birthdays, and More!
Are you prepared for a summer brimming with joy, delightful moments, and indelible memories?
17/05/2023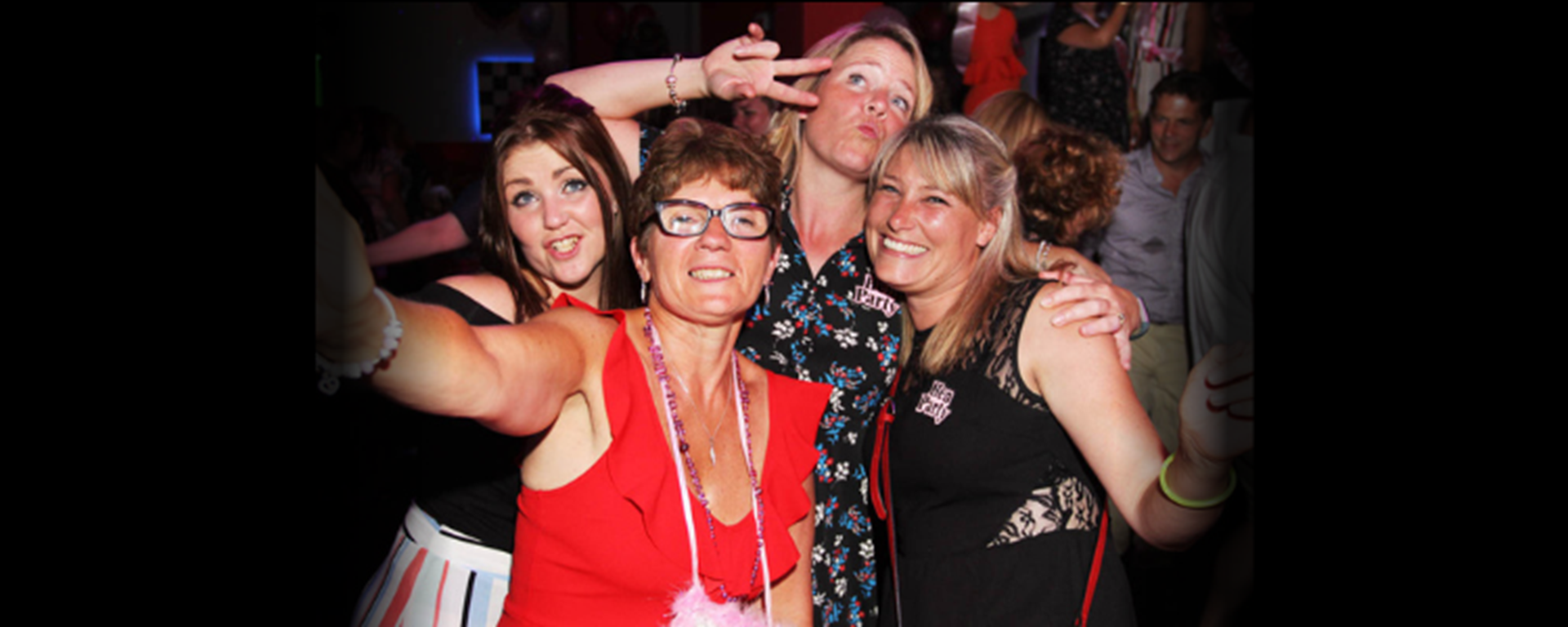 Look no further than Bistro Live, the ultimate destination for summer events!
Whether you're planning a Hen Party or Birthday celebration or simply want to let loose with your friends on a fun night out, Bistro Live has got you covered.
You're guaranteed a summer to remember with our vibrant atmosphere, mouthwatering cuisine, and energetic entertainment
Therefore, gather your friends, don your dancing footwear, and immerse yourself in the thrilling summer activities offered at Bistro Live!
Hen Parties: Celebrate in Style!
Calling all brides-to-be! If you're searching for the ideal location to commemorate your hen party, look no further than Bistro Live. Enjoy an evening brimming with delectable cuisine, exceptional music, and a vibrant ambience, all in the company of your dearest friends.
At Bistro Live, we know how to make your hen party truly memorable. From the moment you enter the doors, you'll be greeted with a warm welcome and a glass of bubbly to kick off the festivities.
Indulge in a delectable three-course meal specially prepared by our talented chefs, who create a mouthwatering menu featuring a wide range of options to cater to all tastes. As the night progresses, get ready to dance to the energetic live band playing your favourite hits from different eras and genres.
And don't forget to capture the memories with our on-site photo booth, ensuring you have plenty of snapshots to reminisce about for years to come. Bistro Live guarantees an unforgettable hen party experience that will have you and your friends discussing it for years to come!
Birthdays: Let's Party!
Celebrate your special day in style at Bistro Live! Whether you're turning 18 or 80, our team knows how to throw a birthday bash that will have everyone talking. Upon arrival, you will be greeted as an esteemed guest, receiving VIP treatment throughout your experience.
Celebrate with your cherished friends and family, raising a glass in a toast while relishing a delectable meal expertly crafted by our talented chefs. Our menu presents an extensive array of choices, encompassing beloved favourites and inventive culinary creations designed to delight your palate.
After indulging in the culinary delights, it's time to hit the dance floor! Bistro Live's live band will keep the party going all night long, playing a mix of your favourite songs that will have everyone on their feet.
Whether you're a absolute anthems enthusiast or 90's pop lover, we have the music to suit every taste. Let loose, sing your heart out, and forge everlasting memories. At Bistro Live, we assure you of an extraordinary birthday celebration that will make you shine as the centre of attention!
Nights Out: The Hottest Party Spot!
Are you looking for a night out filled with great music, fantastic food, and a buzzing atmosphere? Bistro Live has you covered! With our lively ambience and top-notch entertainment, we have become the go-to spot for a night out in Leicester, Nottingham and Milton Keynes. Bring together your friends and get ready for an evening of non-stop fun and laughter.
Start the night with a mouthwatering meal satisfying even the pickiest eaters. From succulent steaks to vegetarian delights, our menu has something for everyone. After replenishing your energy, prepare yourself to step onto the dance floor and surrender to the irresistible rhythm emanating from the live band.
Our talented musicians know how to create an electric atmosphere that will have you dancing until the early hours. So, grab your dancing shoes, bring your best moves, and prepare for a night out you won't soon forget!
Themed Nights: Experience the Extraordinary!
At Bistro Live, we know how to make your summer events truly extraordinary with our exciting themed nights. Embark upon a captivating journey into a world of enchantment where you can completely engross yourself in a unique atmosphere that transports you to a different time and place.
From 80s throwbacks to the biggest hits of today, Bistro Live offers a variety of themed nights throughout the summer to add an extra element of fun and excitement to your experience. So, wear your best glad rags or fanciest costume and get ready to dance and celebrate in style on these unforgettable themed nights!
Sing Your Heart Out at Bistro Live!
If you love grabbing the mic and singing your favourite tunes, Bistro Live has something special for you. Prepare yourself to reveal your hidden karaoke prowess during our thrilling karaoke evenings held throughout the summer.
Assemble your companions, select your beloved melodies from our vast collection, and step onto the stage to display your vocal abilities. Whether you possess the skills of a seasoned artist or simply aim to revel in merriment, Bistro Live's karaoke nights offer an ideal occasion to make your voice resound. Sing along to popular hits, cheer on your friends, and revel in the electric atmosphere as everyone comes together for a night of musical entertainment.
So, grab the mic, warm up those vocal cords, and prepare to shine as the star of the show at Bistro Live's unforgettable karaoke nights.
Conclusion
Summer is ideal for unwinding, revelling in merriment, and forging everlasting memories. Regarding unparalleled summer gatherings, Bistro Live in Bristol stands out as the prime choice.
Whether organizing a hen party or birthday celebration or simply seeking a memorable night out with friends, Bistro Live caters to all your needs to ensure an extraordinary experience.
Whether you are commemorating a special milestone or simply aiming to bask in the company of friends, Bistro Live offers an unmatched summer destination for pure enjoyment. Mark your calendars and join us from June to August for a series of sensational events that you won't want to miss.
To discover what's on, reserve or book your table, and access more information about planning your unforgettable summer escapade, contact us now!


Feel free to give us a call on 0116 262 1212
Hope to hear from you soon, x