Unforgettable Hen Parties at Bistro Live
The Complete Guide to Planning Your Celebration
02/07/2023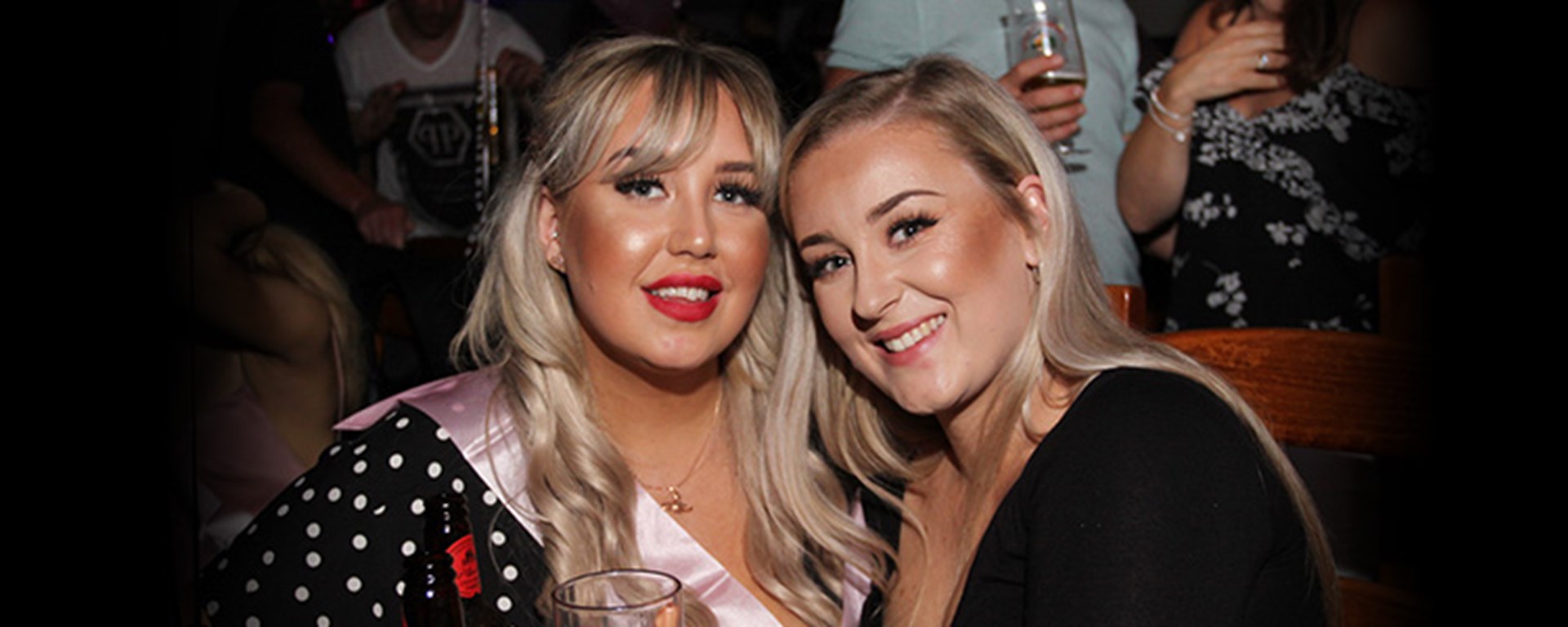 As you start the exciting journey of planning a Hen Party, Bistro Live is here to help you plan a truly unforgettable celebration with your closest friends.
In this comprehensive guide, we'll walk you through the process of organizing the perfect hen party at Bistro Live, ensuring a night filled with laughter, joy, and cherished memories.
1. Choosing Bistro Live for Your Hen Party:
When it comes to hosting a hen party to remember, Bistro Live is the ultimate destination. Our lively and vibrant atmosphere sets the stage for a fantastic night out with your squad. Our dedicated event spaces can accommodate hen parties of all sizes, ensuring you have ample space to let loose and revel in the festivities.
2. Delicious Food and Drinks:
At Bistro Live, we understand that indulging in delectable food and drinks is a vital part of any celebration. Our talented chefs have crafted a mouthwatering menu, featuring a delightful array of dishes to satisfy all tastes. Our sumptuous three-course meals will leave your taste buds dancing. Complement your meal with our extensive selection of cocktails and premium beverages, raising a toast to the bride-to-be!
3. Lively Entertainment:
A hen party is all about having fun, and at Bistro Live, we take entertainment to the next level. Our live performances, including talented bands and energetic DJs, will keep the dance floor buzzing all night long. Celebrate, dance, and sing your heart out, creating unforgettable moments with your cherished friends.
4. Tailored Packages for Your Dream Hen Party:
We understand that every hen party is unique, just like the bride herself. That's why Bistro Live offers customizable packages to tailor your celebration to perfection. Whether you're envisioning a themed party, special decorations, or a personal waiter, our event planning team will work closely with you to bring your dream hen party to life. It's your special night, and we're here to make it truly unforgettable.
5. Expert Planning Assistance:
Organizing a hen party can be overwhelming, but with Bistro Live, you can leave the stress behind. Our experienced event coordinators will guide you through every step of the planning process, ensuring a seamless and enjoyable experience. We'll take care of the details, leaving you free to focus on making memories with your besties.
To conclude...
Your hen party should be a celebration of love, laughter, and friendship, and Bistro Live is committed to making it extraordinary. With our lively atmosphere, delectable food and drinks, energetic entertainment, customizable packages, and expert planning assistance, we guarantee a hen party that you and your friends will cherish forever.
Embrace the excitement, create unforgettable moments, and celebrate in style at Bistro Live. Contact us today to start planning your dream hen party.