The Best Halloween Party Ideas To Celebrate The Season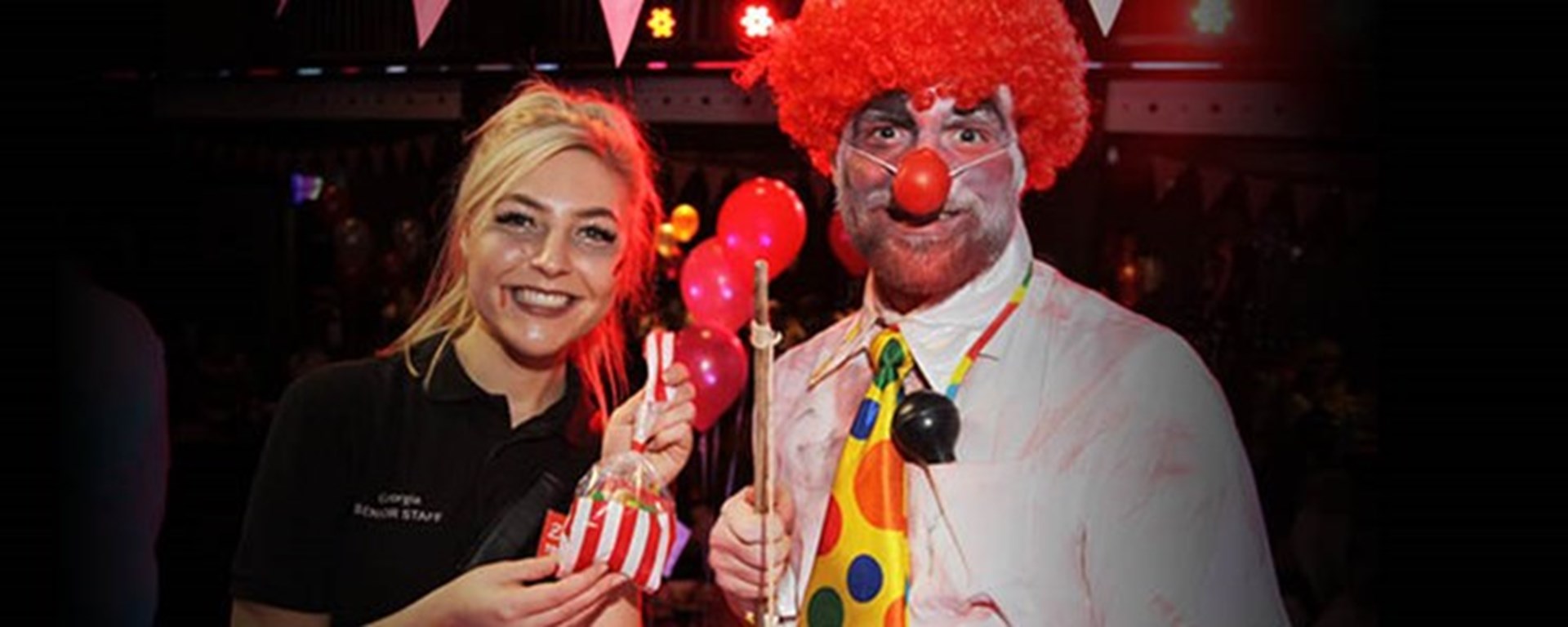 It's never too early to start looking for Halloween party inspiration, especially if you want to host or attend one of the spookiest nights of the year.
There are so many ways to get into the spirit, from choosing your Halloween cocktails and scrumptious snacks to finding the best venue for a Halloween party. We've got all the Halloween party ideas to plan a spooky, but exciting event – read on to find out more…


Dress In Costume

C'mon, if your guests haven't gone all out on their costumes, is it really a Halloween party? This is the time when everyone can be someone, or something, they're not. Be as creative as you can; it only takes one idea to inspire all your guests and get them on board. You could choose themes, such as zombies or vampires or use a film or TV show as inspiration – for example, dead Disney princesses, or dead Marvel characters.


Cocktails and Snacks

When it comes to Halloween party inspiration, you've got the pick of the bunch when it comes to cocktails and snacks. You're bound to impress your guests with Poison Apple Cocktails or Boozy Screamsicle Shakes. As for snacks, you can never go wrong with Graveyard Chicken Enchilada Dip, Dead Velvet Cake, or even eerily decorated cookies and cakes.


Halloween Games

Yes, even adults can take part in Halloween-themed games. For example, test your guests' knowledge of horror movies, serial killers, and creepy crawlies in a ghoulish themed game of Trivia. Halloween Charades is a game full of laughs that you could try out, especially after a couple of Halloween-themed cocktails.


Party Venue

Of course, you need to look into the best bars and venues for your Halloween party. While your own home is always a good option, hosting your party at a venue can reduce your stress and your clean up the next day. In fact, why don't you and your friends attend a Halloween themed event at a local venue?


Bistro Live is perfect for something like this… Have you even heard of our Halloween Ball? From the tasty menu, to the haunting games, and music electric enough to raise the dead - we make it easy to enjoy the festive atmosphere that comes with the Halloween season.


Once you settle on your Halloween party ideas, start planning the most spooktacular event of the season! Contact us to enquire about our Halloween Ball or any other dates.