Hen Parties: The Best Themes for A Hen Night in Milton Keynes
Hen Parties: Find Out The Ultimate Hen Party Themes Below
09/01/2023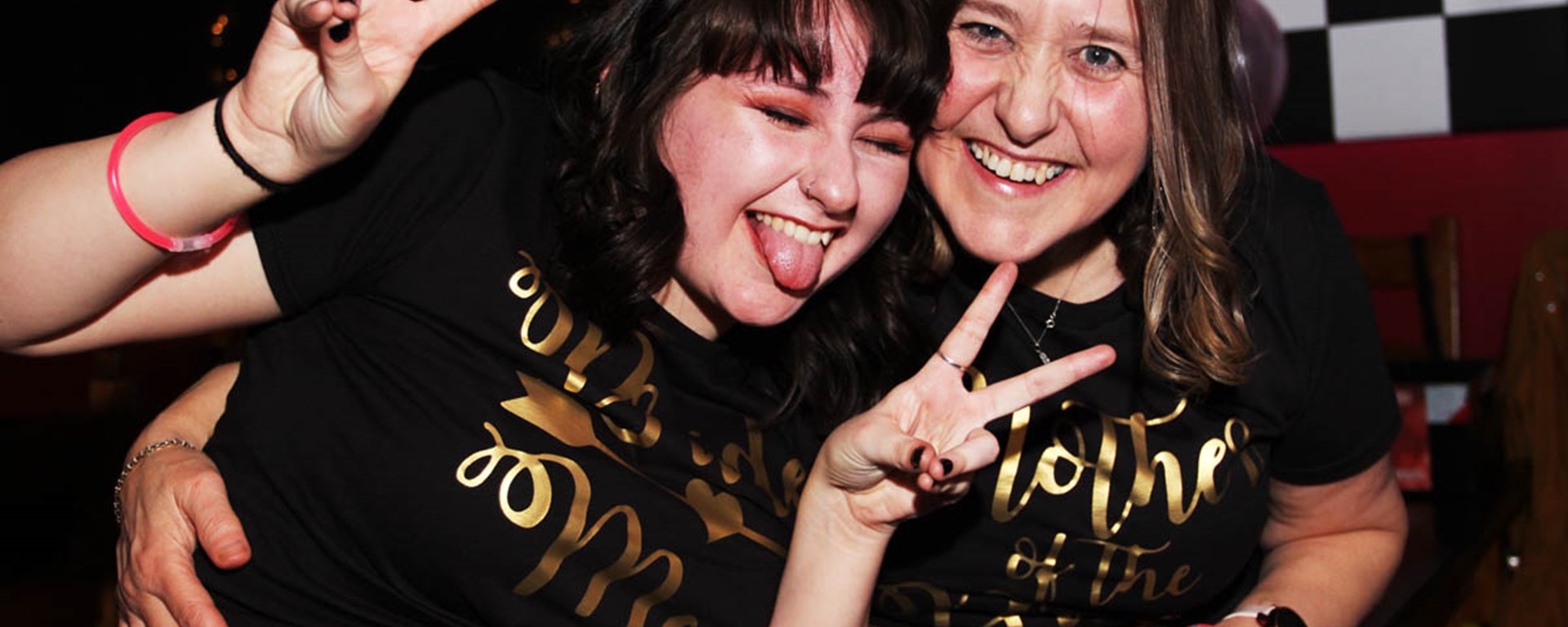 There's so many types of Hen Parties out there, all with one thing in common (hopefully) ...ALCOHOL of course! Who wouldn't want an afternoon of water sports followed by some thirst quenching cocktails?! But which type of hen party should you hold?
Now, we know some of these events may not be happening right now due to the dreaded 'C' word, but a girl can dream, ...and plan! So let's get to it, it's just a bit of fun, and hopefully you can nab a bit of inspiration for your own Bachelorette Do!
So, number 1:
A Themed Night - Now this will be a fab event if you have plenty of cocktails and you get those questionable dance moves rolling. But if you fancy a themed night, you need to nail that theme... Are you thinking traditional 'L' plates, or something new and exciting? We've had so many through the Bistro Live doors, it's hard to keep up. So will you be rocking the pink ladies jackets, or transforming into magical angels and devils? One of our all time favourite themes has to be the Disney theme, we just can't get enough of it. Your theme could be ANYTHING!
Are you a number 2?
A Girly Getaway... Boozy boat trips, catching those Spanish rays, fizz in both hands. It may seem like those days are in the past but we know they'll be back sooner than you think! BUT fear not! In the meantime, there's plenty of places to visit in the UK which are just as good, and also don't break the bank, meaning you can put those extra pennies towards the big day. I don't know about you, but I would probably give my left toe to have a nice relaxing weekend away in the Lake District, especially if there's a spa involved. As long as there's plenty of fizz, you know it will be an unforgettable hen event. 
Number 3... For those who enjoy the thrills
A Fun Affair. Now this will be loved by everyone! An activity based hen do is great to choose, you're usually actually doing the activity for a couple of hours which means you can enjoy some delish food and drinks after - best of both worlds right? So what's it going to be? We heard axe throwing is becoming a popular one - maybe to shift the stress of wedding planning, who knows? You could also go for an amazing day of water sports, now that would be pretty cool. But if you fancy something slightly more relaxing, there's always cocktail making or even better, a murder mystery night! There's plenty of choice, so plenty to look forward to.
Or, are you a number 4?
Ultimate Bride Tribe take on afternoon tea... or a Prosecco reception followed by a three course meal. Delicious food + Bubbles = A night to remember! Perfect. The beauty about these events, is that it can start as early as you want, it's 11am, it's a hen party, enjoy it! Of course you could have an evening event, and hit all the best places to go, as long as your Bride Squad is intact you're ready to rock 'n roll.
So, which one are you? We'd love to get back to normal and welcome you back through our doors, just sit tight and we promise we'll be back with you very soon.