Hen Parties: What to expect as a Bistro Live Hen
Hen Parties: What's it like to be a Hen at Bistro Live?
14/01/2023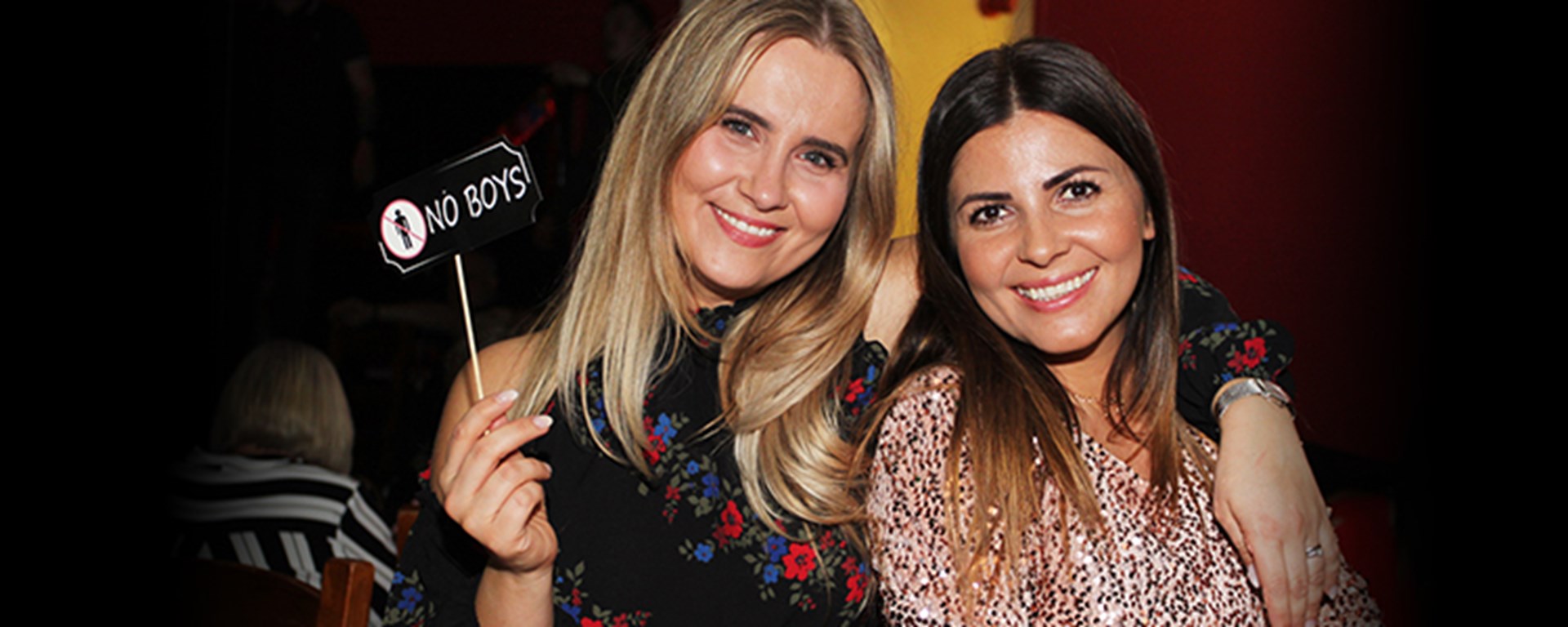 Today is the day and you're starting your Hen Do celebrations with a Bucks Fizz for breakfast; you are the special guest of course! Tonight will be brilliant, gathering all of your best friends, glamming yourself up, and hitting that red carpet as you enter the best party venue in town.
But first, DRINKS! Are you feeling a Pornstar Martini or going for the classic Strawberry Bellini? Oh, wait… You can get these in one of the Hen Package Upgrades! Brilliant! A Hen Do with that VIP edge, can't wait. Deluxe decorations, delicious canapes… and a personal waiter, yes please! That's going straight in the basket, and check, all done through the Unique Payment Link!
Time to get ready for the hen night… with a Gin and Tonic of course. Make up done, a few drinks down and it's time to party! As you walk in, you have your table in sight, the one with all the balloons and the hen bags on the table, it's looking brilliant… Corky's shot down already… Now time for that delicious 3 course meal.
You're literally spoilt for choice with these options… there are vegetarian dishes, chicken dishes, gluten free dishes, you name it and it's finished off with a picturesque trio of desserts. Everything really is under one roof, and the table service is so handy too (queuing for ages to order a drink is the worst!)
Before you know it, you're being swept across the dance floor with the girls, busting out some outrageous dance moves. The DJ really knows how to get everyone dancing on the tables, he's playing the best hits from the past 10 years; the nostalgia is unreal and the girls are loving it too.
It's nearly the end of the night, they're calling last orders! Quick, time to cheers over a bottle of Prosecco to end the night with a bang. It's been ages since you've laughed so hard and everyone has let their hair down, they're never going to forget this. It's going to be talked about for weeks, months even. The atmosphere is great, everyone is singing, getting their dance on, even the bouncer is getting their groove on and you don't want the night to end. The entertainment has been amazing but you start to feel slightly sad as the DJ plays the last song of the night. You leave Bistro Live with a huge smile on your face… It's time for a takeaway and bed!