Christmas Meal Ideas: Bistro Live
Christmas Meal Ideas: What we have at Bistro Live
03/08/2023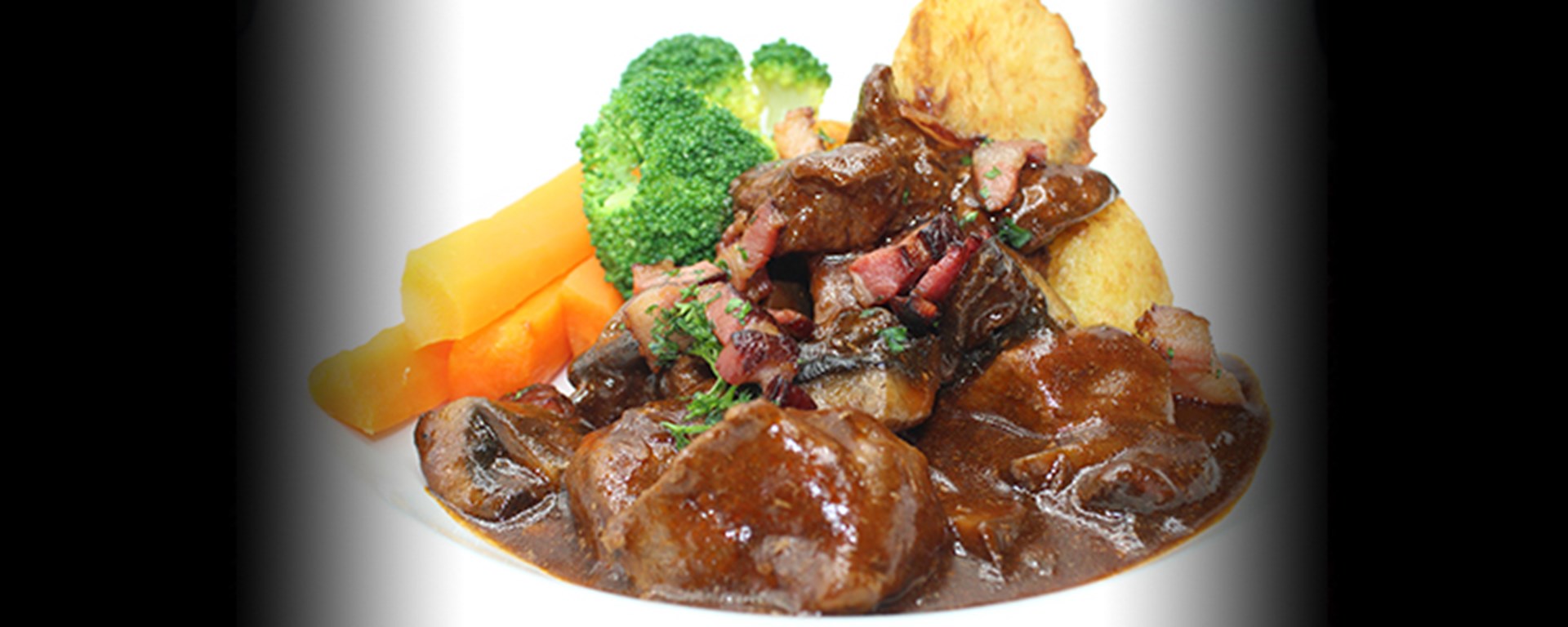 2022's Christmas season, had a fabulous menu lined up, just for you. With a great choice of dishes, freshly prepared and cooked to order, you're a guaranteed a quality 3 course festive meal. You can really tell that our chefs are really passionate about their food and it 100% shows. Are you sure you're ready for this?
To Start you off... 
So we've got a delicious country vegetable soup which is vegan and gluten free, if you're a soup lover then you definitely need to try this. Then we also have the Three Cheese Potato Cakes for you veggies, this is a lovely dish full of flavours. Now, it's a festive occasion, so after a lot of discussion we've decided to offer you festive pigs in puds but as a starter! You really can't go wrong with that!
Oh there's more?
I know we're off to a strong start, but wait until you've seen the rest. Another starter option you can choose is the chicken liver pâté, which is absolutely delightful. And finally, we have the mushroom and pancetta risotto, which can be made vegetarian, vegan, and gluten free. We really have something for everyone but unfortunately these are only our starters so make sure you've got space for your mains...
So, what are the main options?
Our first main dish is the two bird roast, a traditional dish from Bistro Live but also one of the best and you can have this as a gluten free option as well. Secondly we have a caramelised red onion and camembert tart, one of the favourites from our cooking staff. This is a great vegetarian option, but most importantly, it's absolutely delish!
Now for the meat-lovers...
We've got a five star beef bourguignon. Over the years, we've really perfected this dish; mixed with herbs complimented with crunchy vegetables and roast potatoes; this is the pièce de résistance from our menu.
Maybe you fancy smoked haddock fish cakes? This is one of the dishes which is ordered the most on our Bistro Live nights, order one of these and see what you're missing out on. And finally we have the vegan tikka samosas... These are giant tikka style samosas with delicious bombay potatoes.

So what will it be?
Oh wait, we're not even done yet! We forgot the most important part;
Dessert, of course!
So not only do we offer our classic trio of desserts, we also offer a gluten free trio of desserts, a lovely sorbet with a forest fruit compote which is completely vegan, and vegan ice cream or normal ice cream with the forest fruit compote. We've got plenty of options so you can pick whatever you fancy.
To find out more, just click here. And if you'd like to contact a chef, just fill in our form by clicking here.
Or you can contact us by...
Thanks for reading!